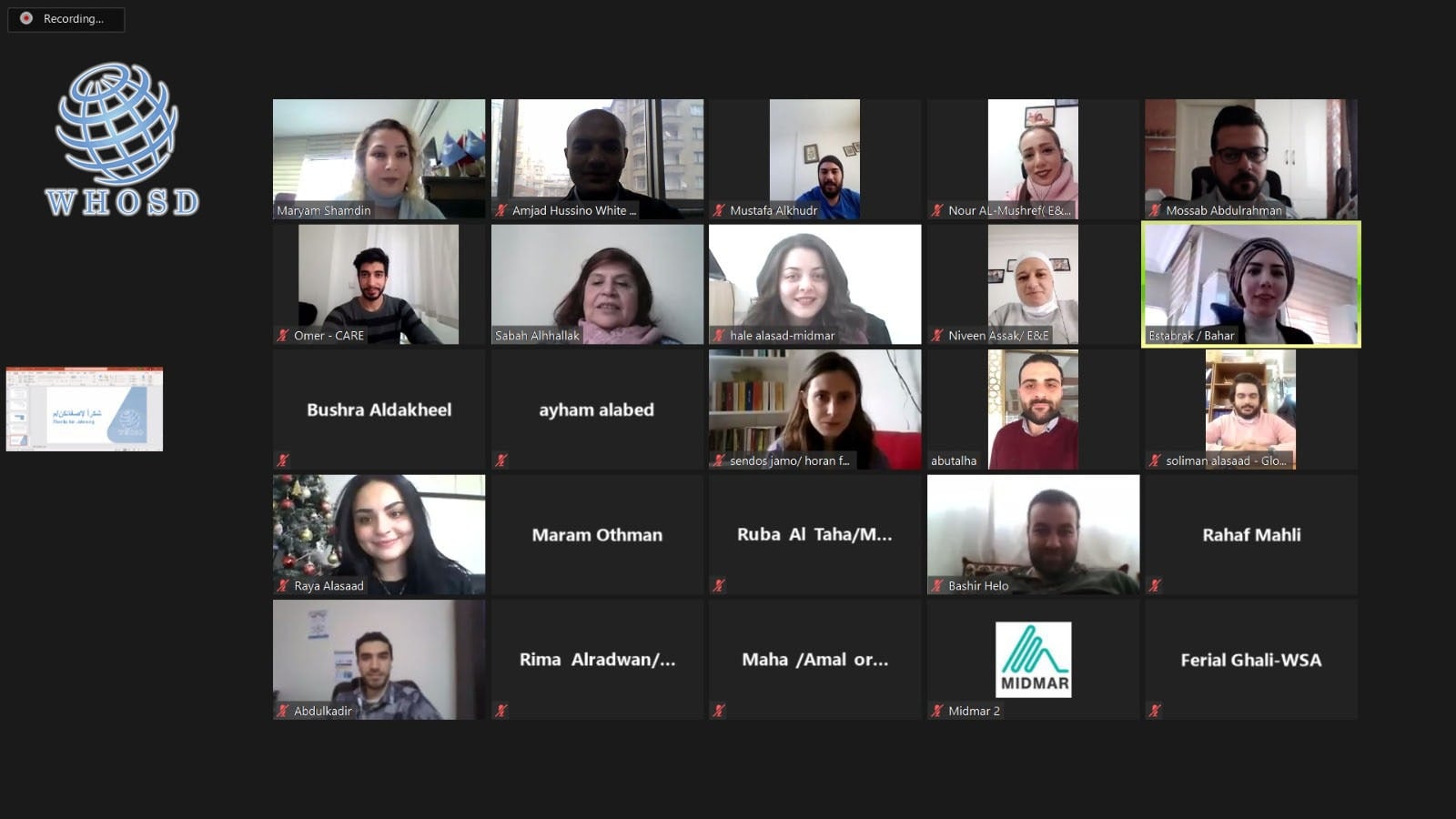 Conclusion of the activities of WHOSD Project with the Canadian government (CFLI program)
February 26, 2021
Posted by: Amjad
category:
no comment
Within the partnership between White Hats Organization for Sustainable Development, WHOSD, Canadian government, within the CFLI Canadian program, activities have been concluded of the project
Developing gender equity and equality through enhancing women and girls' access to humanitarian services in northern Syria, in the period from Oct-2020 until the end of Feb-2021.
Hold capacity building sessions on developing M&E plans, executing gender-focused needs assessment, and accountability to the affected population for 25 NGOs.
Provide M&E consultancy services for the target 25 NGOs to revise and enhance the M&E and need assessment plans.
Hold 14 awareness-raising campaigns for 350 women and girls in Aleppo countryside (Jarablus and Albab) about women's rights, protection and complaints mechanisms.
Hold training sessions on HR management, M&E and data analysis, reporting, and program management for 25 non-workers females in Turkey.
Develop and publish research papers relevant to the project topic and addressed problem (sexual harassment, GBV, and role of NGOs) in order to reach more key actors and stakeholders, draw the attention of decision makers to the problem, and advocate for this issue regionally.