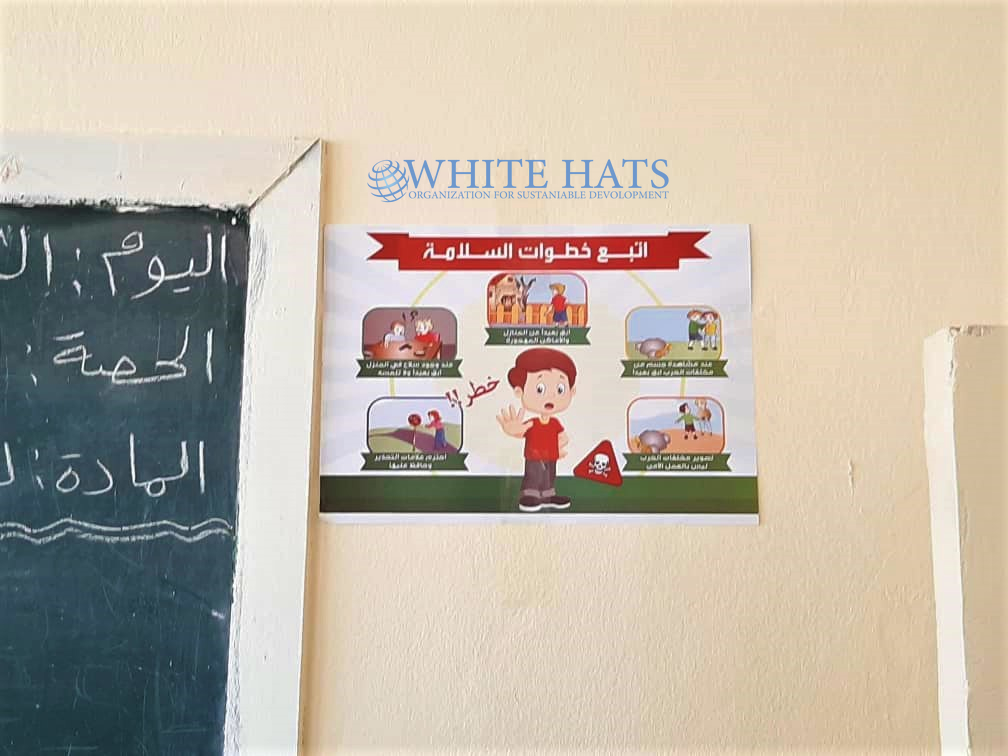 Enhancing Quality, Access and Fostering Education Opportunities for Conflict Affected Children
Activity Subject: Provide risk reduction education to children in educational centers.
Date: 1-8-2019 to 30-11-2019. Duration: 4 month.
Donor/Partner: UNICEF.
Beneficiaries: 4057.
Project/Activity Aim: MRE materials distributed for caregivers.
Summary of the Project/Activity: White Hats has conducted MER campaign on the following schools and their communities for teachers and administrative staff in schools and for caregivers in communities:
Htash, Saleheh, Zahera, Tishrine, Middle Kabsh, Wihdeh and Milsun
and MRE has conducted in Teshreen, Hazeemah, Ein Issa, Tel al-saman and Ar-Raqqa.
Comments: The activity was carried out in Raqqa city and its countryside.