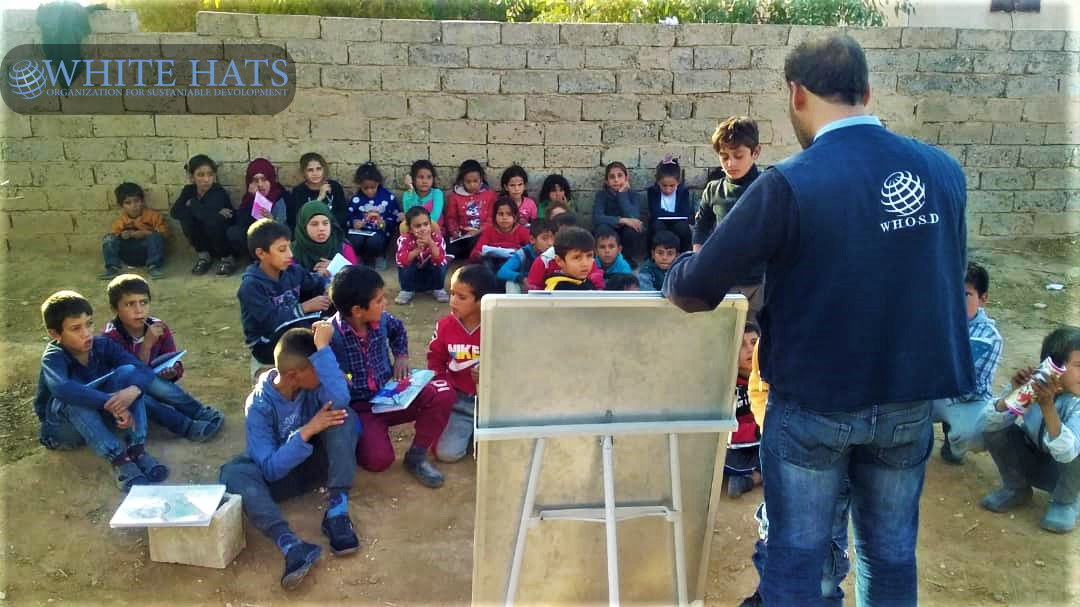 Enhancing Quality, Access and Fostering Education Opportunities for Conflict Affected Children
Activity Subject: Back to Learning campaigns conducted and communities mobilized in support of education.
Date: 1-9-2018 to 31-12-2019. Duration: 16 month.
Donor/Partner: UNICEF.
Beneficiaries: 64013.
Project/Activity Aim: BTL campaigns conducted.
Summary of the Project/Activity: We have conducted BTL campaign continued on the 2018 and 2019. Mobile teams implemented the campaign through conducting Role-plays for children to raise their awareness about the importance of education and to increase their enrollment in formal schools in addition to distribution of school bags.
Comments: The activity was carried out in Raqqa city and its countryside.