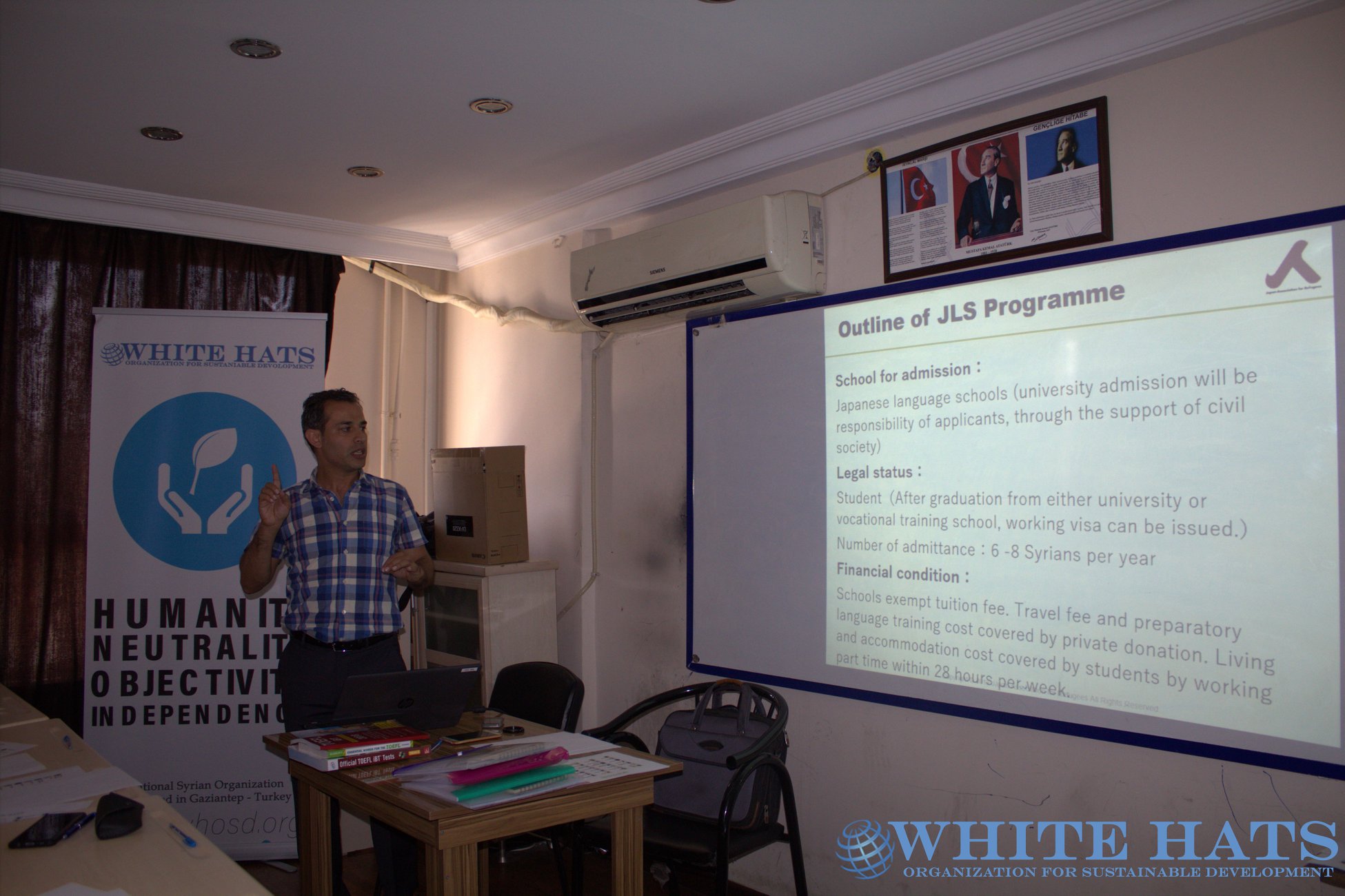 University Education in Japan's Universities
Program name: "University Education in Japan's Universities & Language Institutes Program"
Duration of Program: 3 months
Date: 06/06/2018
Location: Urfa – Turkey
Partner: JAR – JICUF
Number of Beneficiaries: 27
White Hats Organization held several introductory sessions about how to apply and obtain University Scholarships from Japanese Universities; and Japanese Language Scholarships from Japanese Institutes.
The introductory sessions included general information on life in Japan, the registration and study process and period in Japanese educational institutions and admission requirements at universities and institutes of Japan; in addition to explaining the nature of the scholarships program provided by the granting partner, such as the education curriculum, the available majors and the services offered to the accepted applicants in the scholarship program.
One of the requirements for admission to the full scholarship program is obtaining a certificate in an English proficiency test such as TOEFL and IELTS. A number of free TOEFL vouchers have been offered to a group of interested students to help cover the cost of applying for the exam.