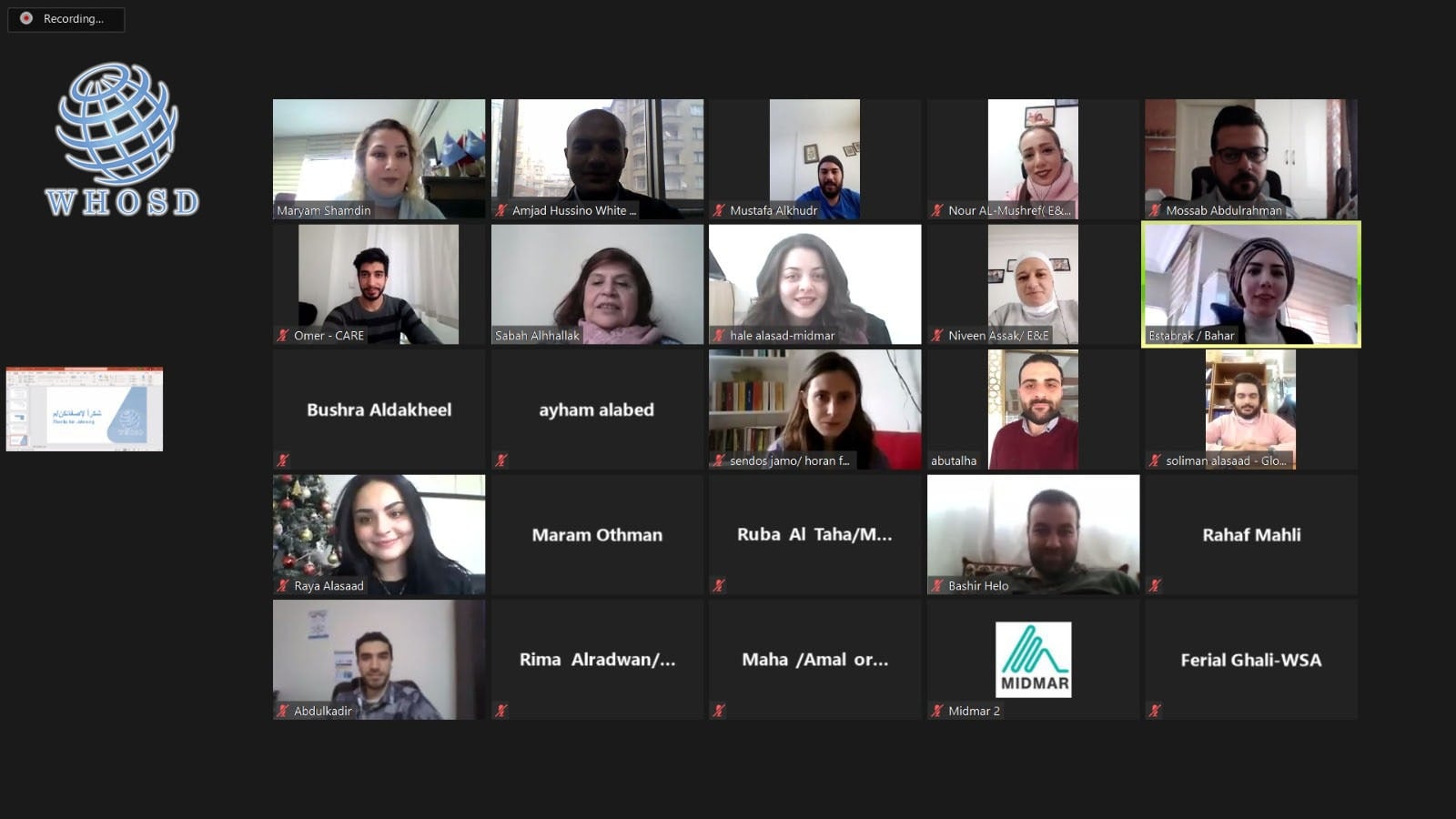 Developing gender equity and equality through enhancing women and girls' access to humanitarian services in northern Syria
February 23, 2021
Posted by: Amjad
category:
no comment
Within the partnership between White Hats Organization for Sustainable Development, WHOSD, Canadian government, within the CFLI Canadian program, project activities have been concluded
Developing gender equity and equality through enhancing women and girls' access to humanitarian services in northern Syria, in the period from Oct-2020 until the end of Feb-2021.
White Hats organization has targeted 25 humanitarian organizations in Turkey, through four days training, which has been conducted through the Zoom platform. The training aim to build the capacities of humanitarian organizations on developing monitoring and evaluation plans, implementing needs assessment reports that focus on gender, and accountability to affected population.
In addition to a training, WH has conducted course for 25 Syrian women who are not working in humanitarian organizations in Turkey. The training focuses on human resources management, monitoring and evaluation, data analysis, reporting, program and project management. The training aim of improve the CV content of professionally trained female candidates, and their chance to find jobs in positions. Graduate in non-governmental organizations.