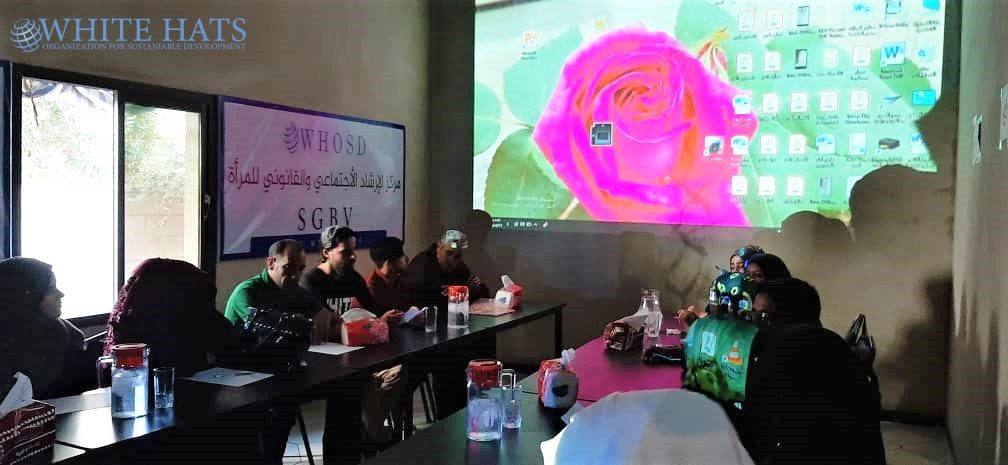 Protection Report – American University – SGBV (September 1 2019 – January 20 2020) Quarter 4
February 12, 2020
Posted by: Amjad
category:
no comment
Project Title:
Promoting Effective Access to Justice for Victims of Sexual and Gender-based Violence in Syria (SGBV)
Partner:
American University – Washington College of Law.
Activities implemented during the reporting period
During this quarter the following activities were implemented;
Preparation work: skype meeting with the field team to Prepare PSS Awareness sessions tools and materials to conduct awareness and advocacy sessions related to early marriage, rape, domestic violence to be conducted in both centres.
White Hats has provided 87 people with individual PSS support form 01-09-2019 to 08-10-2019, 24 in Mansura and 63 in Al-Thawrah "Al-Tabaqa" of women.
Of the total cases, the GBV-related were 13 females.
16 days of activism against GBV on 25 Nov till 10 Dec 2019 in White Hats temporary learning centers in Al Raqqa and Hazema centers.
Preparation work: skype meeting with field teams we gave a brief description on the 16 days campaign goals and targets, sharing the guidance note, sharing of messages, and materials.
Conformation of the necessity for the diversity of the participants.
Selecting the activities that are appropriate to the culture of the targeted community.
The main activities conducted and key achievements:
Theatre / puppet show, to raise awareness about the consequences of sexual violence and electronic harassment and its effects on families and societies.
Explained to participants about the 16 days campaign and GBV.
Writing letters from children against GBV.
Awareness session about the self-care guideline as a part of the 16 days of Syrian activism against SGBV for focus on protecting and preserving the wellbeing of those who work with survivors of SGBV, in addition to booklet that designed to educate children about sexual harassment.
The 16-day campaign participants with the initiative are Project Coordinator, Program officer and Regional Director.
See Full Report Below: