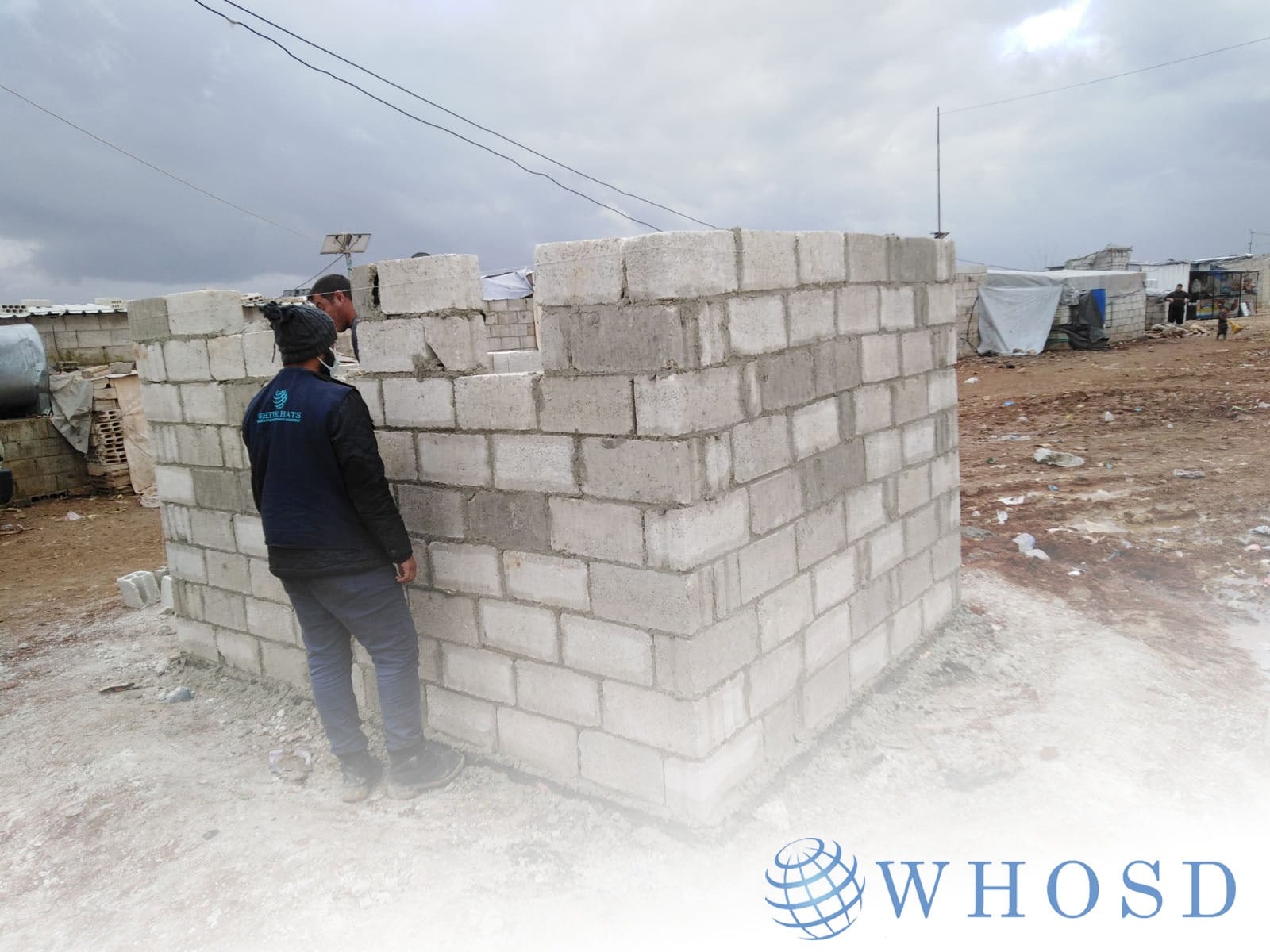 Provision of emergency WASH services and supplies minimizing COVID19 risk in Jarablus camps and Jarablus city in NWS
With Hats Organization for Sustainable Development has started project – Provision of WaSH services in communities and health facilities minimizing COVID-19 risk in Jarabus camps and Jarablus city in NWS Sustainable Development WHOSD.
White hats Organization for Sustainable Development continues to improve the hygiene levels in Zoghara camp by constructing 25 bath and latrine blocks, 5 of them were designed for people with disabilities. The blocks will serve a total of 2614 IDPs in the camp.