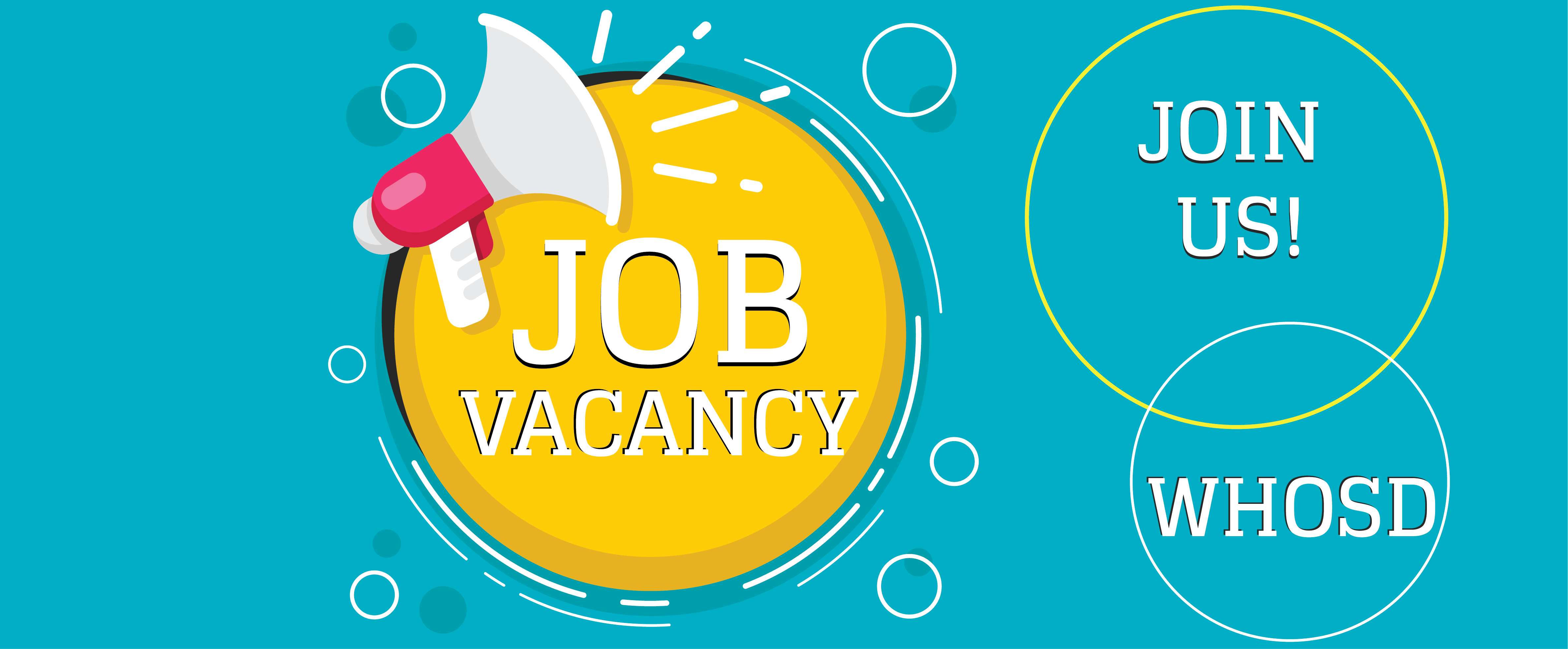 Vacancy for Construction engineer
March 15, 2021
Posted by: Amjad
category:
no comment
Vacancy for Construction engineer
 (Turkish Citizenship Only)
CONTEXT PRESENTATION:
White Hats Organization for Sustainable Development (WHOSD) is a non-profit and non-governmental organization which aims at providing humanitarian and development support to civilians in conflict.
The organisation was started by a group Syrians youths in the first month of the Syria crisis back in 2011 in the form of civilians' relief, providing food baskets, medicines and NFI to the affected areas. Established under the name of "White Hats" to recall the colour symbol of peace, the organisation worked initially as an initiative and was later registered in Gaziantep, Turkey, in 2015 also, it was officially registered in Erbil, Iraq 2018.
Job purpose:
The Construction engineer is responsible of maintaining and ensuring the quality of WASH activities implementation under the direct management of Construction Expert. He/she will support the overall administration of the WASH program, track project progress, ensure SOPs are adhered to, and prepare documents for approval.
Work place: Turkey – Gaziantep / Syria – Jarablus
Deadline: 30/03/2021
Duties, objectives, and competencies
Plan, develop, and supervise the WASH activities, contribute to the liaison, collaboration and information sharing with the team.

Supervise and coordinate the development, implementation and monitoring of all operational, financial and administrative components of WASH projects with relevant units.

Prepare and submit regular project reports in a timely manner.
layouts, supporting technical assessments, monitoring construction work, and in coordination with the Procurement and Logistics Unit, drafting technical documents such as Bills of Quantity (BoQ), Requests for Quotations (RfQ) and Requests for Proposals (RfP).
Supervise staff in the WASH Unit, provide relevant training and contribute to the capacity building.

Participating to all the relevant humanitarian coordination working groups and meetings.

Ensuring communication flows across the projects operational team and between the field and HQ levels is continuous, prompt, accurate and collaborative and the requested information about the project progresses, critical events, bottlenecks, planning.

Supervising the project's workflow to be completed with the required quality and time.
Re-evaluate the needs and study the technical specifications of the project.
Ensure that the project plans match the implementation and report any defects if they occur.
Cooperating with other teams at home, such as the monitoring, media, logistical, procurement and other teams.
Supervising the receipt of works from the contractors and their conformity with the required specifications.
Handling complaints from beneficiaries.

Any other job that may be appointed by his line manager.
Requirements (essential)
Bachelor's in (Civil, Structural, Architectural, Engineering)
Minimum 4 years' experience with an NGO, of those at least 2 years' experience in shelter, WASH programmers.  

Fluency in English (written and spoken). 

Good numerical, report writing and administration skills.

Advanced planning, assessment, and analytical skills desirable.

Knowledge and understanding of humanitarian standards.

Capacity to work under pressure and manage personal stress levels.

Ability to multitask with competing demands under tight deadlines.

Strong computer skills with competencies in Microsoft Office applications (including MS Word and Excel).
Requirements (desired)
Management expertise in a construction context; technical construction skills within humanitarian setting.

working knowledge of 'housing, land and property (HLP) rights.

AutoCAD and other engineering software knowledge is an asset.

Good knowledge of PowerBI.

Training and facilitation skills
Interested? 
Then apply for this position via clicking on the "apply now" button and fill out the application form. All applicants must send an updated CV (no longer than four pages). Please note that only shortlisted candidates will be contacted. Qualified female candidates are strongly encouraged to apply.