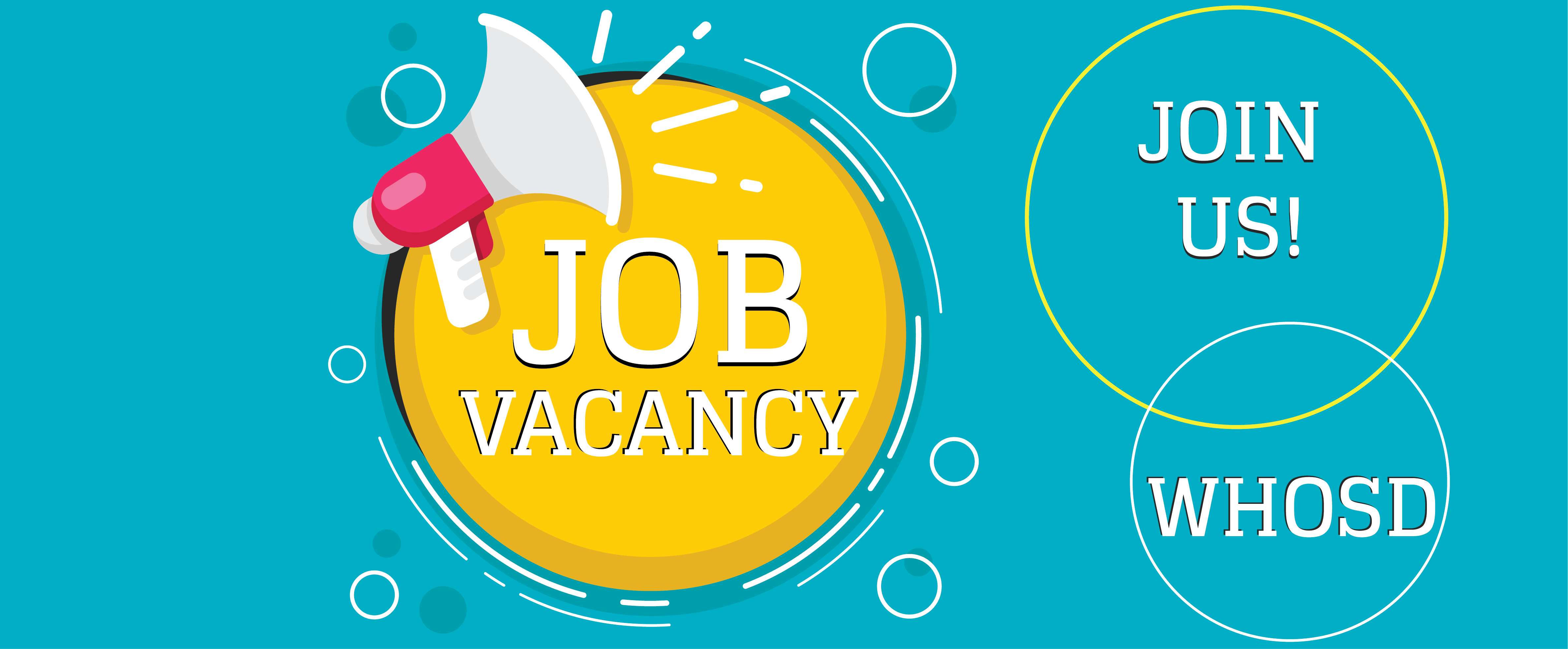 Vacancy for HR officer
June 15, 2021
Posted by: Simula
category:
no comment
Vacancy for HR officer
Posted
15 Jun 2021
Closing date
13 Jul 2021
CONTEXT PRESENTATION:
White Hats Organization for Sustainable Development (WHOSD) is a non-profit and non-governmental organization which aims at providing humanitarian and development support to civilians in conflict. 
The organisation was started by a group Syrians youths in the first month of the Syria crisis back in 2011 in the form of civilians' relief, providing food baskets, medicines and NFI to the affected areas. Established under the name of "White Hats" to recall the colour symbol of peace, the organisation worked initially as an initiative and was later registered in Gaziantep, Turkey, in 2015 also, it was officially registered in Erbil, Iraq 2018. 
Job Title: HR Officer
Job Code: 
Location: Turkey/Gaziantep
Reported to: CEO
Job purpose:
The Human Resource Manager is responsible for developing and implementing the human resource systems and processes in WHOSD. This includes recruitment, orientation, performance management, staff development, benefits, and salary scale. These processes and systems will be aligned with WHOSD organizational-wide systems.
Duties, objectives, and competencies
Responsible for the organization and confidentiality of HR files (personal records, contracts, career development plan, appraisals, etc.)

Responsible for the flow of information with the Finance department for all matters related to payroll.

Submit proposals for the development of administrative and structural organization of the organization.

Assisting in the formulation of the strategic plan, policies and in decision-making which concern Organization.

Monitoring the implementation of human resources policies and the implementation of the procedures in the Organization.

Personnel management and maintenance of human resources files (fixed and electronic version).

Prepare the attendance schedule and submit files accordingly in coordination with the financial officer.

Prepare advertisements for vacancies and organize interviews of all recruitment processes.

Preparation of new employment contracts for employees ready to sign.

Development of staff development plans including performance assessment, training support.

capacity-building for all staff.

Managing the relationship between employees.

Supports and develops the safety and security system for employees.
Requirements:
Bachelor's Degree in Human Resources, Business Administration, Law, Human Sciences or any other related fields is required

Three years' experience in human resources and previous practical experience in NGOs.

Ability to organize priorities.

The ability to work within a team, and to manage the department under difficult circumstances.

Identify priorities for action, adaptability and self-development.

Fluent in Arabic and English reading, writing and conversation.

Skills of using different computer applications 

Ability to work under pressure and maintain working relationships between employees in the work environment.

skill in communicating and listening effectively
Interested? 
Then apply for this position via clicking on the "apply now" button and fill out the application form. All applicants must send an updated CV. Please note that only shortlisted candidates will be contacted. Qualified female candidates are strongly encouraged to apply.