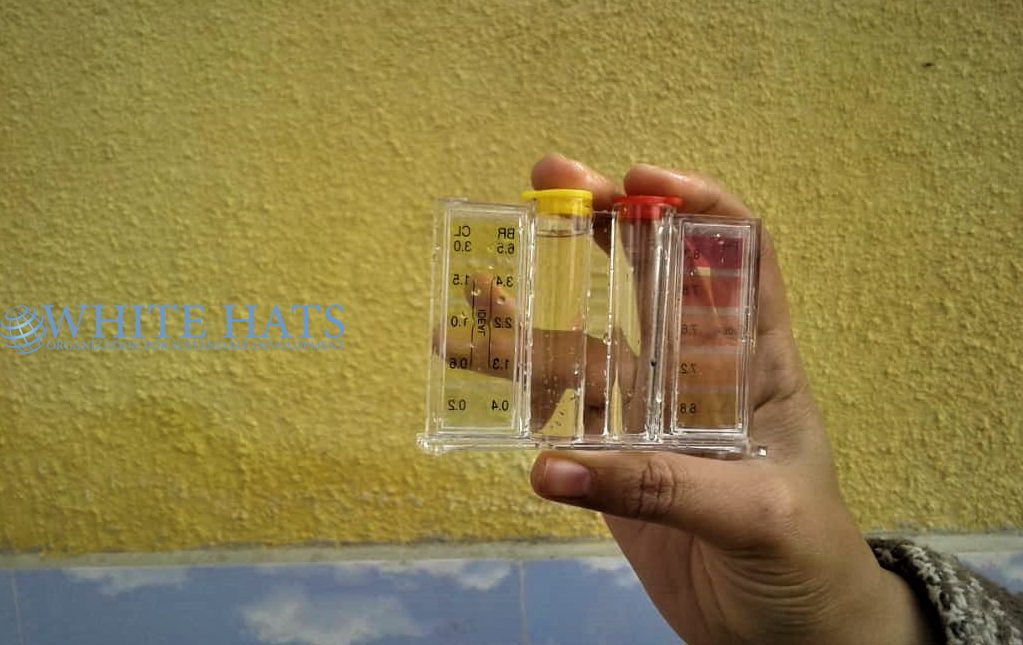 Improving accessibility to WASH services for children in Ar-Raqqa rural schools
Activity Subject: Improved Water quality at schools.
Date: 1-10-2019 to 15-12-2019. Duration: 2 month and 15 days.
Donor/Partner: UNICEF.
Beneficiaries: 1815.
Project/Activity Aim: 90 % of FRC tests results at schools level that are above 0.2mg/L.
Summary of the Project/Activity: Testing Water in Laboratory. Providing and installing Chlorine Injection Pump. Providing Calcium hypochlorite Ca(CIO)2
Daily water FRC test. Chlorination and sterilization of water.
Comments: The activity was carried out in schools Huzifah bin al Yaman, Alrasheed Almuhadatheh, and Hawi Hawa elementary and secondary schools which Affiliated with Al-Qahtaniya Educational Complex.