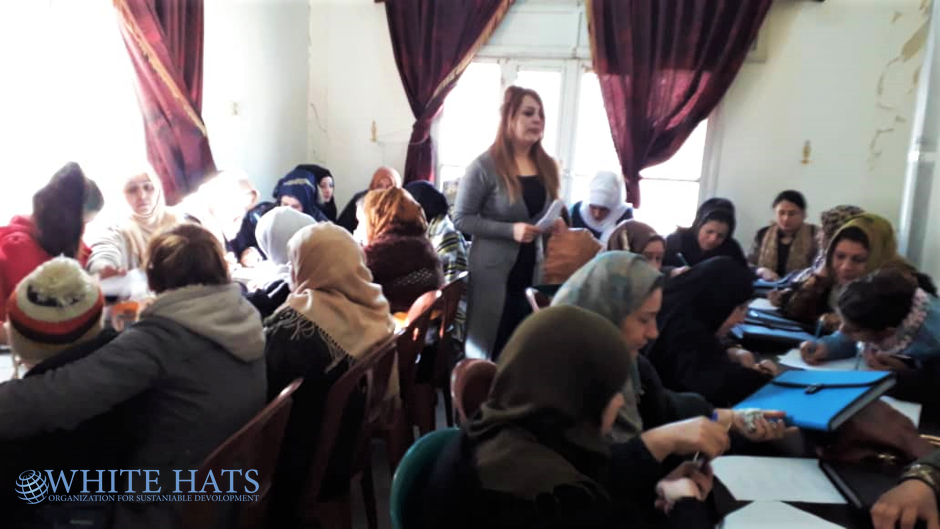 Women and Girls Center
Activity Subject: Leadership Training.
Date: 1-12-2018 to 31-1-2019. Duration: 2 month.
Donor/Partner: IWPR.
Beneficiaries: 42.
Project/Activity Aim: Enhance strategies to empower women and girls, with a particular focus on adolescent girls via the use of computing, nursing and languages.
Summary of the Project/Activity: Provide basic leadership workshops to 40 women & girls in Derbasyea for a period of 2 months.